Description
In the same way that dumbell reps boost your physical body, there are techniques to grow your core mental muscles by strengthening the positive emotions of your Sage and weakening the negative emotions associated with your Saboteur.
By exercising your senses of touch, breath, sound and visuals to stay focused and in the moment, you build up the neural pathways to the Sage side of your brain where you are calmer, more laser-focused, clear-headed, and the wiser version of yourself.
Researcher, Stanford University lecturer and author of the New York Times bestseller Positive Intelligence, Shirzad Chamine has created this 'life-changing' programme using breakthroughs in positive psychology, neuroscience, cognitive psychology, and performance science.
Research participants include:  Elite athletes, Stanford University students, 100s of CEOs from top companies such as Amazon, Google, American Express, and 400,000 participants from 50 different countries.
This 8-week online Positive Intelligence Mental Fitness programme combines a weekly 60-minute video session, a weekly 60-minute zoom session, and daily 15-minute app guided practices to boost your mental fitness by building powerful core mental muscles.
When you are mentally fit you can handle life's challenges without mental stress and negative emotions.
Who is Shirzad Chamine?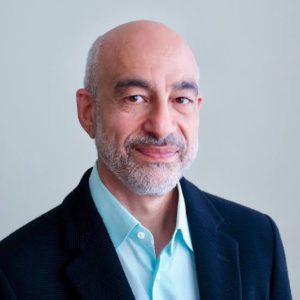 Shirzad is the author of the New York Times bestselling book Positive Intelligence. Positive Intelligence (PQ) is a measure of Mental Fitness, indicating how quickly you recover from negative to positive responses to challenges.
Breakthrough research with 500,000 participants has shown PQ to be the best predictor of how happy you are and how well you perform relative to your potential.
Shirzad was previously CEO of the largest coach-training organization in the world, having trained coaches and managers in most of the Fortune 500 companies, as well as faculty at Stanford and Yale business schools. A preeminent C-suite advisor, Shirzad has coached hundreds of CEOs and their executive teams. His background includes graduate level studies in neuroscience in addition to a BA in psychology, an MS in electrical engineering, and an MBA from Stanford.
Shirzad lectures at Stanford on Positive Intelligence and has worked with Stanford's NCAA athletes.
He is a current member and has served on the regional board of YPO, Young Presidents' Organization.
Who is Heidi Elmaarouf?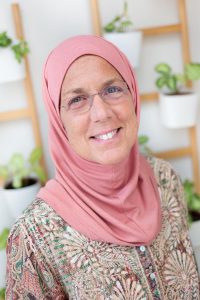 Heidi has over 30 years of experience as a registered nurse specializing in cardiac care working in a variety of critical care units throughout the USA. In addition to performing multiple roles in the medical field here in the UAE and parts of Africa, becoming an Ambassador of Women's Health with Days for Girls International is one most dear to her heart.
Heidi's continued compassion and dedication to care for others motivated her to explore various avenues that promote overall well-being and enhance the quality of life. She became a certified Reiki Practitioner in 2010 after discovering the limitless benefits of reiki and how the mind and body play an important part in self-healing. Realizing this was the path she wanted to pursue full-time she established her own practice, Natural Healing with Reiki. Going one step further to compliment this holistic modality Heidi became a Life Coach & NLP Practitioner to be able to provide additional support, guidance and motivation for those seeking self-discovery and positive change to achieve the fulfilling life they deserve. She believes that purpose and passion provide the fuel to take action to move forward from being a dreamer to a dream catcher.
Heidi's diverse client base includes but is not limited to people who are suffering from depression, anxiety, abuse, phobias, emotional blocks, limiting beliefs, or people who simply want to learn how to make decisions that create an effective, balanced, joyful, happy life.