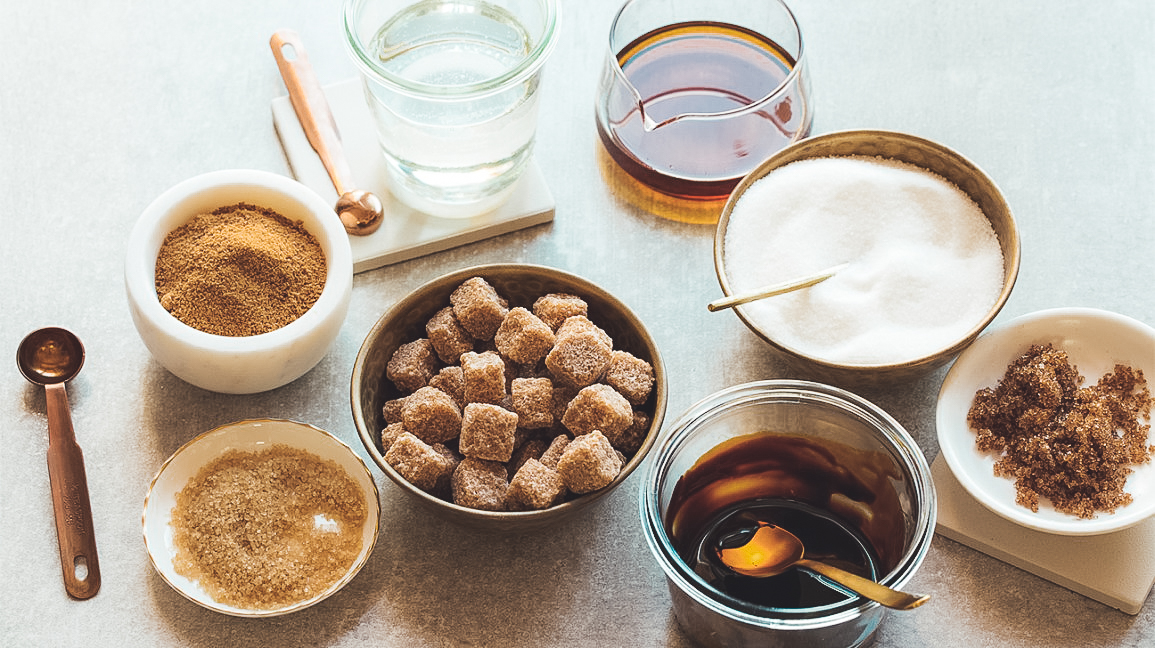 5 Magical things that happen when you cut out sugar
We all know that all the best things in life are either free or sweet (or both), but have you ever thought about the wonderful things that can happen when you completely cut out sugar from your diet? From an improved mood and clearer skin to enhanced energy levels and better sleep, cutting out sugar could possibly be one of the greatest transformations you will ever have.
So rather than overindulging this summer, why not try going sugar-free for just 2 weeks, then drop us a line to let us know how you're feeling!
"I am sweet enough." That's our mantra over here! 💚 PSA: Our in-house nutritionist Suzan Terzian says, maple syrup, honey, coconut sugar still count as sugar! No cheating. 😉
YOU WILL LOOK AND FEEL YOUNGER AND YOUR SKINS AGING PROCESS WILL SLOW
You probably already know that sugar is bad for your heart and your waistline, but it can also take a toll on the appearance of your skin. Glycation is a process that makes it harder for your skin to maintain its youthful glow and repair itself from damage. The glycation process speeds up when you eat sugar.
YOUR IMMUNE SYSTEM GETS STRONGER SO YOU'LL BE LESS LIKELY TO GET SICK
If you make it a point to replace those SUGARY calories with whole foods like fruits, vegetables, nuts, fish, and whole grains, these foods have more of the nutrients your body needs to repair and protect itself. 
YOUR MOOD WILL STABILISE, LOWERING YOUR RISK OF DEPRESSION
Fluctuations in blood glucose can result in rapid mood changes, including low mood and irritability, and may even cause long-term disorders like depression. Cutting out those simple sugars will return your blood sugar level to a normal range, and the mood swings dissipate!
YOU'LL SLEEP A LOT BETTER
Your late-night snack may be standing between you and a good night's sleep, increasing the hunger hormone ghrelin and stress hormone cortisol. by simply replacing those sugars with fibrous foods, will help you fall into a deep sleep, essential for restoration and healing the mind, body, and soul.
YOUR CRAVINGS WILL REDUCE SO THOSE EXTRA POUNDS WILL JUST MELT AWAY
Increased insulin levels don't just add pounds to your stomach; they put fat cells all over your body into calorie-storage overdrive. So, when you cut back on fizzy drinks and desserts, you'll start reducing belly fat and the dangerous conditions that come with it. Ditching dessert for fibre, protein and low GI complex carbohydrates will give your body all the nourishment it needs.